MSL raised bed & garden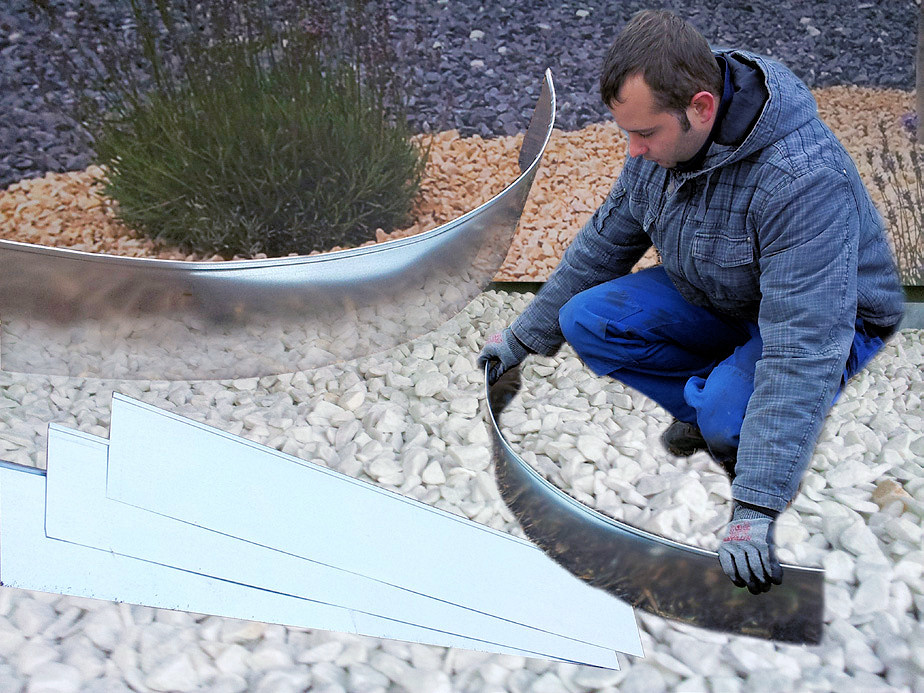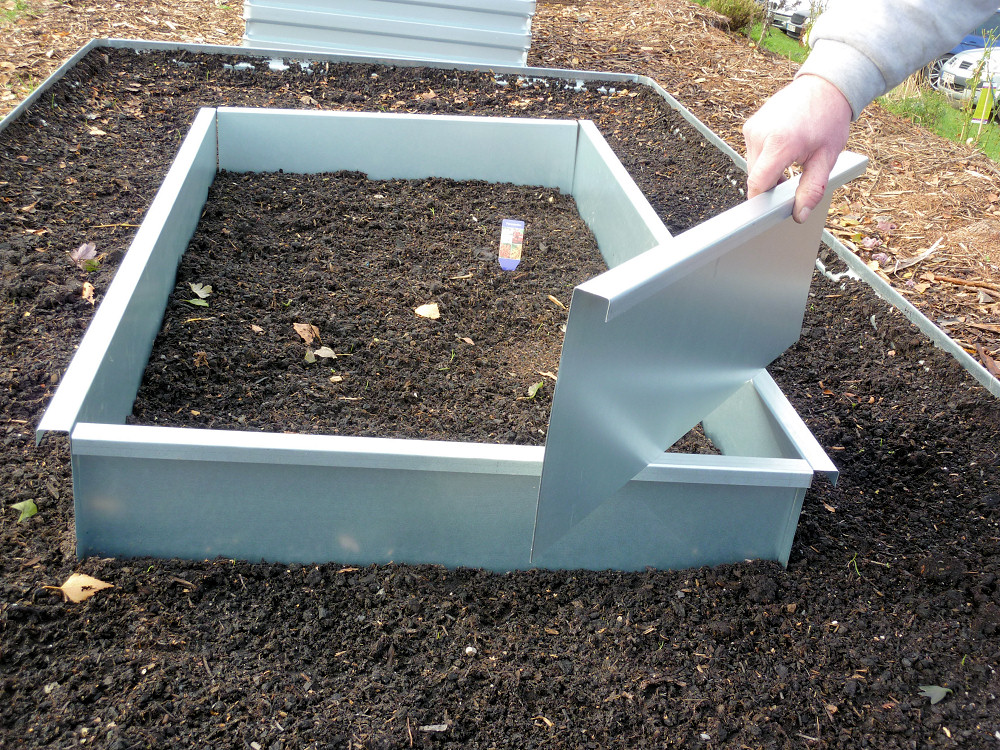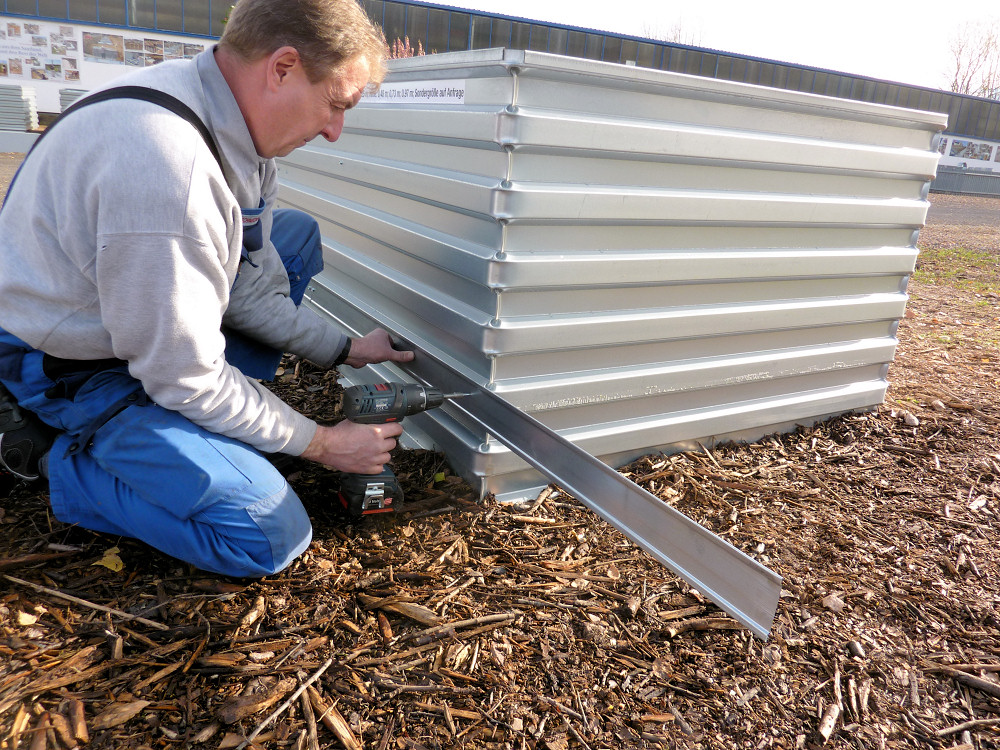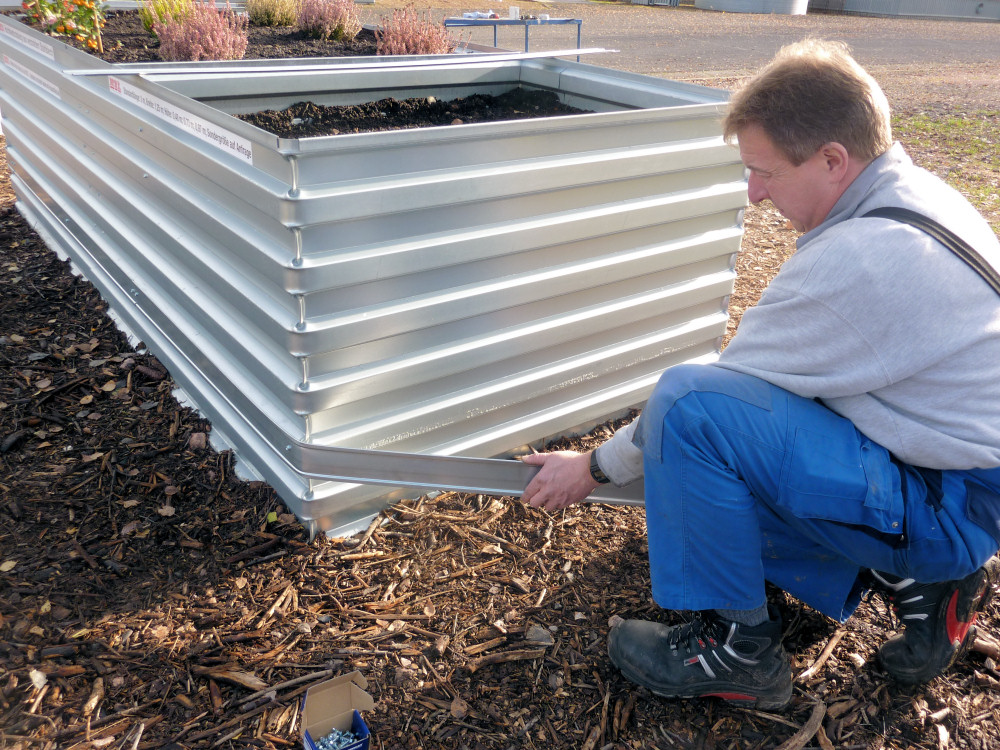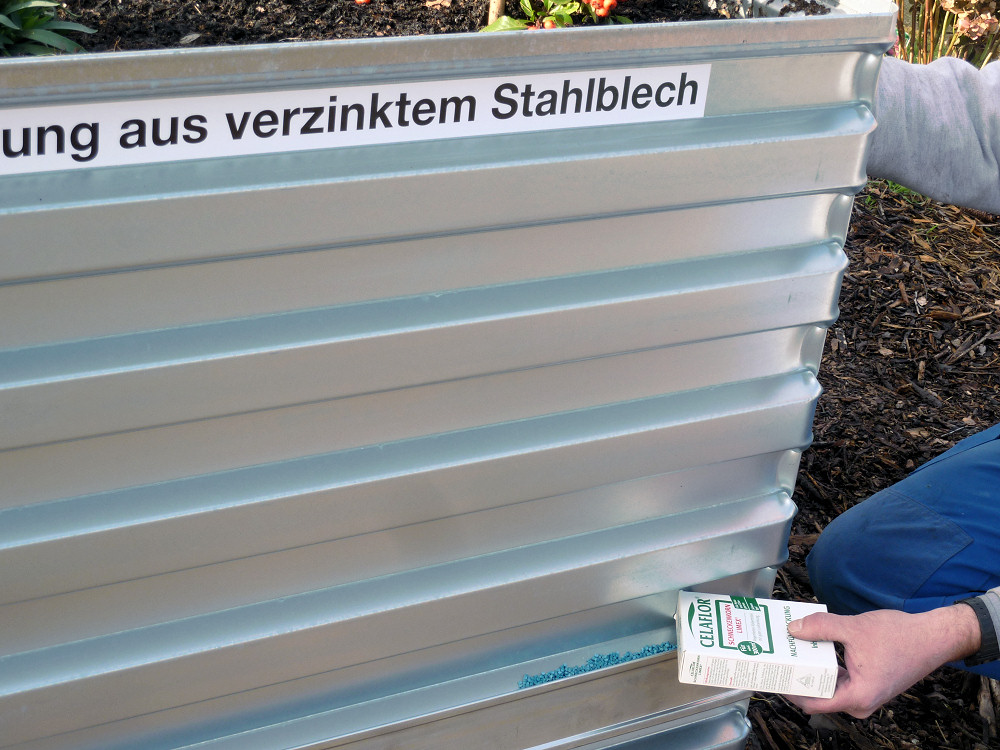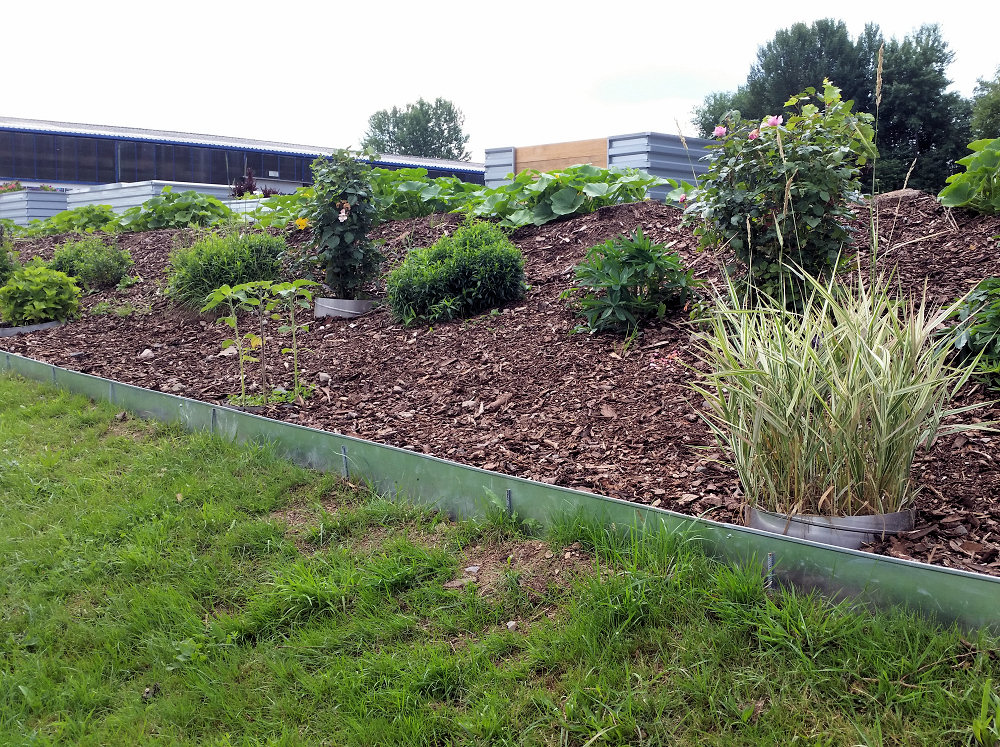 Slug protection

The MSL slug protection fence consists of a 1.25 m long and 20 cm high galvanised steel sheet, bent twice at a 90° angle in the upper section. The fence should be placed at least 10 cm deep in the ground. After scaling the fence, slugs fall into the angled section.
MSL slug protection plates, measuring 1.74 m long and 8 cm wide, are screwed on to the outside in the lower part of the trapezoidal profile. The protection plate should be attached to the trapezoidal profile with an overhang of approx. 10 mm, providing a trough all the way round where slug pellets can be spread. This results in an overhang of approx. 20 mm beneath the trapezoidal profile. This section has the same function as the slug protection fence. A standard raised bed requires five slug protection plates, which can be easily bent by hand around the corners of the raised bed.
Bed border
These galvanised steel sheets are 125 cm long and approximately 20 cm high and can be connected to one another by jamming each end. The steel sheet can also be bent on its radius.
Please send us an enquiry.


Do you have any questions? Leave us a message!